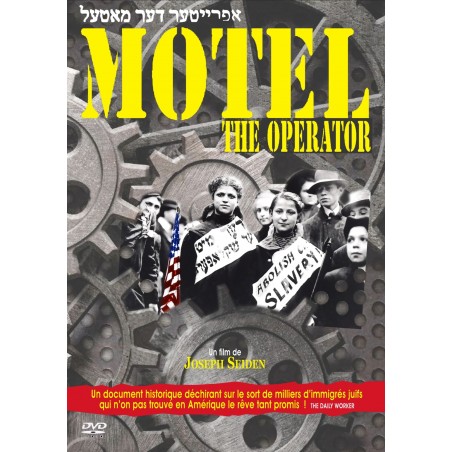  
Motel The Operator
Tax included
Livraison sous 2-3 jours

Livraison offerte dès 80€
Paiement sécurisé

Satisfait ou remboursé
Motel Friedman, pauvre ouvrier, mari aimant et nouveau père, organise une grève des fabricants de capes pour de meilleures conditions de travail. Gravement blessé par des briseurs de grève Ester, la femme de Motel et son petit tombent dans la misère. Désespérée pour sauver son enfant affamé, Ester le fait adopter par un couple riche, puis se suicide. Bien des années plus tard Motel rencontrera son fils auquel on lui a tout caché sur ses origines... Les belles chansons yiddish de Sholem Secunda interprétées par le Cantor Leibele Waldman et le célèbre chœur de Joel Feig dans la plus belle tradition du théatre yiddish. 
Data sheet
Titre

Motel The Operator

Barcode

3415440072376

Format

DVD

Nombre de disque(s)

1

Date de sortie

01/01/1940

PROD / DISTRIB

Distribution MLP

Genre cinématographiques

Documentaire
Histoire

Zone

2
No customer reviews for the moment.
16 other products in the same category: