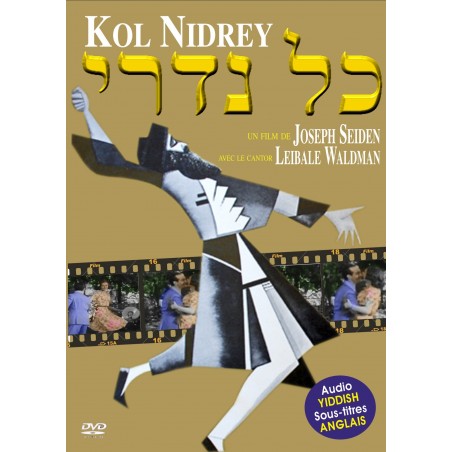  
Kol Nidrey
Tax included
Livraison sous 2-3 jours

Livraison offerte dès 80€
Paiement sécurisé

Satisfait ou remboursé
Un bissel de cela, un bissel de cela, Kol Nidre a un peu de tout, combinant mélodrame familial et romance avec des chansons populaires, de la musique cantoriale et des morceaux de bande dessinée dans un pastiche inventif de thèmes et de styles. Le film met en vedette Lili Liliana et Leon Liebgold, le mari et la femme des acteurs polonais de The Dybbuk, la comédienne Yetta Zwerling, la star de Motl the Operator Chaim Tauber et l'artiste Cantor Leibele Waldman, avec la musique de Sholem Secunda. Perdu depuis longtemps , Kol Nidre a été restauré avec de nouveaux sous-titres anglais, en utilisant la seule impression au nitrate de 35 mm qui subsiste.
Data sheet
Barcode

1212888800149

Titre

Kol Nidrey

Format

DVD

Nombre de disque(s)

1

Date de sortie

01/01/1939

PROD / DISTRIB

Distribution MLP

Genre cinématographiques

Drame

Zone

2

Acteur

Berthe Hart
No customer reviews for the moment.
16 other products in the same category: